When:
August 21, 2014 @ 9:00 am
2014-08-21T09:00:00-04:00
2014-08-21T09:30:00-04:00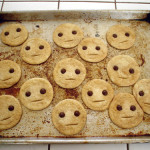 Homemade or store-bought cookies may be dropped off at 9:00 am the 3rd Thursday of most montha.  Money donations for shipping costs are also appreciated. Bring cookies to Vero Lodge.  If interested in baking arrive at the Elks 8 :00 am.
View what the troops had to say about our cookies here.