FLAG DAY: An Elks Tradition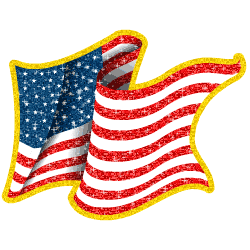 Patriotism has characterized the Benevolent and Protective Order of Elks of the United States of America since the early days of the organization. Allegiance to the flag of our country is a requirement of every member. In 1907, the BPO Elks Grand Lodge designated by resolution June 14th as Flag Day. The Grand Lodge of the Order adopted mandatory observance of the occasion by every Lodge in 1911, and that requirement continues.
After three decades of state and local celebrations, many of which were sponsored by Elks Lodges, President Woodrow Wilson, on May 30, 1916, officially established June 14 as Flag Day. Finally, on August 3, 1949, President Harry S. Truman, a member of the Order, permanently designated June 14 as Flag Day by signing an act of Congress.
Every Elk finds deep significance in Flag Day, a day to acknowledge our great love of country, our commitment to the well-being of fellow citizens, and our respect for the values and ideals that our nation's banner symbolizes. The BPOE's patriotic observances on Flag Day will celebrate the continuing and vital importance of Old Glory and what it means to us all.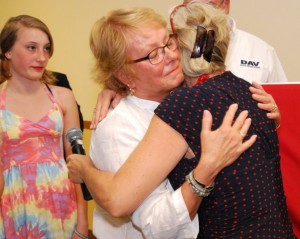 On June 14 the Lodge hosted a Flag Day of Remembrance to Honor Michelle Dale and her son, Corporal Dale Kridlo, who was killed in Afghanistan on November 7, 2010.