An Irish Tradition
The Vero Beach Elks Lodge has historically upheld an "Irish Tradition" by sponsoring the Annual Saint Patrick's Day Parade. In preparation for the parade, the lodge holds several fundraising events which are typically very well-attended and are a lot of fun.
To kick off the planning, a fundraising dinner-dance is held Half-Way to Saint Patrick's during the month of September. A second fundraising dinner-dance is held in November. Both events include traditional Irish food and live entertainment.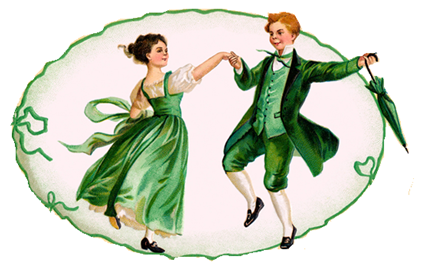 In February, the lodge hosts an Irish Concert featuring Derek Warfield & The Young Wolf Tones. In early March, the parade is held on the streets of Vero Beach, and followed by a luncheon at the Elks Lodge.
Of course, on the actual Saint Patrick's Day or the closest week-end day, the lodge holds its Annual Saint Patrick's Dinner- Dance, also serving traditional Irish food and live music.
A lot of work and effort are involved in the planning of the parade and all the events leading up to it. This is another way that the Vero Beach Lodge supports the Vero Beach community.