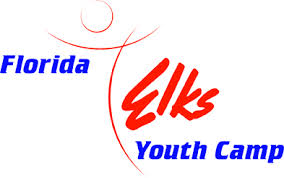 The Florida Elks Youth Camp in Umatilla, Florida  is dedicated to enriching the lives of children from the state of Florida. The camp staff presents a safe camp experience that contributes to each camper's mental, physical, and social growth. It is located on 405 acres of rolling hills, forests, lakes, and open space in Marion County, Florida. The camp is accredited by the American Camping Association and is recertified every three years to assure compliance and a safe camping environment for children.
The Camp features 21 cabins, each of which sleeps 9; a kitchen facility; swimming pool; golf driving range; archery; primitive camping sites; baseball; basketball; boating; ropes course; tennis; softball; a pavilion that serves as the dining hall; TV viewing area; meeting hall; and night-time activity center.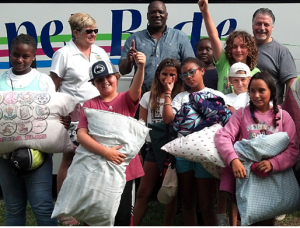 The camp opened its doors in 1991 to all of the children of Florida and has played a pivotal role in the development of many children. It offers them countless opportunities that have not previously been available to them. Their team-building skills are improved, they have access to state of the art recreational equipment, and they have a chance to enjoy themselves in a caring, social setting where the good of the children is always the priority.
We offer summer camp opportunities to any Florida child as well as Elks' children and grandchildren at a modest cost for one or two weeks. However, we don't turn away those unable to pay. Additionally, the camp is used year-round by a wide variety of organizations dedicated to enriching the lives of children in general and underprivileged and disabled children in particular.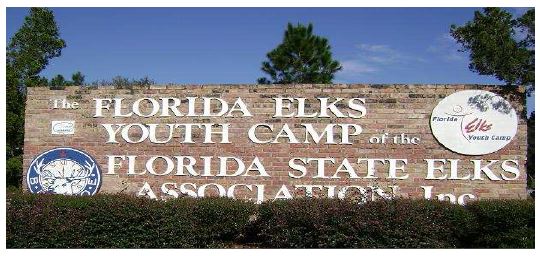 The camp has become one of the finest of its kind in the country. It is already a facility that Florida Elks take pride in, and it is a popular place for Florida's young people, as thousands use it every year.
Thanks  to  the efforts of  Youth  Activities  Chair Dan Danaher and to many generous donations by members, including our Irish Committee, our lodge was able to send 21 needy children to the camp for a week of healthy activities and socializing.  Special thanks go to members Ken Roberts and Dan Danaher who donated and prepared the food for a fundraising dinner at the lodge.
The cost of the camp per child is $180. That does not include the cost of transportation to and from the camp.  The lodge contracted a bus to transport the children and lodge members chaperoned both trips.
Last year 40 lodge members traveled to Umatilla and visited the camp.  Their participation allowed the lodge to earn  a $2,000  grant from the Grand  Lodge to  help  defray the  cost of sending  the kids to camp. All who went enjoyed the trip and were amazed at the "luxurious" accommodations.  The participating children were all recommended by local schools.
Last year 11 deserving children attended the camp.  Read all about it here.