Drug Awareness Program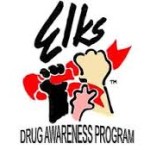 The Elks Drug Awareness Education Program was launched to warn primary grade students and their parents of the dangers of drug abuse. Over 4 million pieces of free "drug awareness" literature are distributed each year. One of the newest programs provides teachers and students in grade 4 through 8 with "Spider-Man and the Fantastic Four" drug awareness comic books and lesson plans entitled "Hard Choices." The material has also been made available on line via www.elks.org. This has been accomplished in partnership with MARVEL Comics.
Look in the community and you' will find Elks distributing material from our trailer with Elroy the Elk.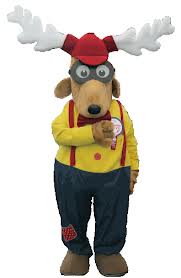 The Drug Enforcement Administration (DEA) announced the launch of the all new GetSmartAboutDrugs.com, the website for parents, educators, and caregivers. Originally launched in 2008, the website has updated drug information, resources and is totally redesigned for easier navigation. To learn about marijuana use and drugged driving; how to identify drug paraphernalia; why spice/K2 is a serious drug trend; how your school can be involved in Red Ribbon Week and more, please visit the website at www.getsmartaboutdrugs.com.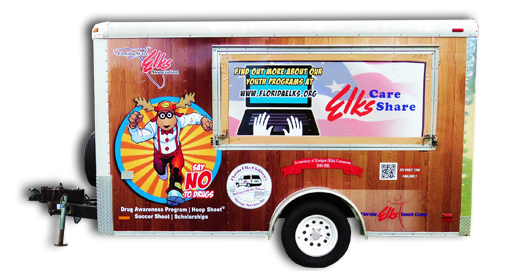 Hoop Shoot
A Free Throw Program for Youth Ages 8-13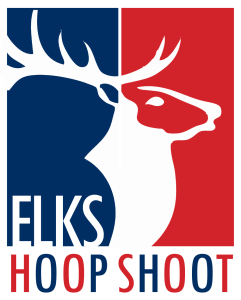 Hear that swish? It's the sound of kids perfecting their free throw shot in gyms and driveways across the country in anticipation of the 2016-17 Hoop Shoot season! The first stop on the road to Springfield is at a Lodge contest, and Lodges from Oregon to Florida are ready for the next potential National Champion to toe the line.
The Hoop Shoot is free to all participants and provides youth an opportunity to compete, connect and succeed.
Through the Elks National Hoop Shoot Free Throw Program, the Elks National Foundation (ENF) offers youth the opportunity to engage in healthy competition, connect with their families and community, and succeed both on and off the court. For more information on this program here.
The 2017 program is being conducted at the Gifford Youth Achievement Center.