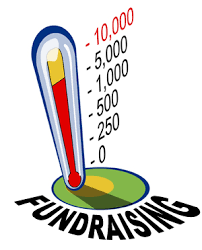 The Lodge has numerous fundraising programs in effect. They will supply much needed funds for our charitable endeavors as well as for the upkeep of our physical plant. The support of our members is vital to make them successful.
We have started a Search for the Queen of Hearts progressive raffle. The first raffle was held on October 20, 2017. This page shows the results of the current raffle and the next jackpot amount.  Here are the Rules of the Game. For those members that cannot come to the Lodge each week, we are offering a subscription for multiple weeks. If a raffle ends with the Queen of Hearts being picked, subscriptions will continue with the new "Queen of Hearts" Raffle. Click here to access the Subscription Form.

On the third Friday of each month the Lodge will be sponsoring a Charity Texas Hold'em Tournament that we call Kards 4 Kids. All proceeds will benefit the Elks Dictionary Initiative to buy a new dictionary for all third grade elementary school children living in Vero Beach. After the dictionary purchase is completed, the proceeds will benefit our other charitable programs for children.
Minimum buy-in is $20 with re-buys available during the first four flights. Prizes and places paid will be determined by the number of players. Reservations are recommended. Each player with a reservation will receive a reservation bonus of $500 in chips with your initial buy-in. The tournament will be open to players of all levels from beginner to experienced!
El Schneider Memorial Fundraiser and Dinner
This is the ONLY fundraiser held to help the Lodge itself and will allow us to be able to maintain our building and property in the future. Tickets for the fundraiser raffle are distributed to all Lodge members in November and the raffle is held in February at the dinner. Click here to see the Frequently Asked Questions and Answers for the 2018 raffle.
Charity Trivia Contest

In February, 2018 we  started a Charity Trivia Contest to rase funds for our various Elks charities.  We're starting out donating the proceeds to help send disadvantaged kids ages 9-13 to the Florida Elks Youth Camp in June. For more info on the game visit trivia.veroelks.com.
Sunfresh Direct
Chances are you're going to spend money on fruit in the near future. Why not shop at SunFresh Direct and help the Lodge?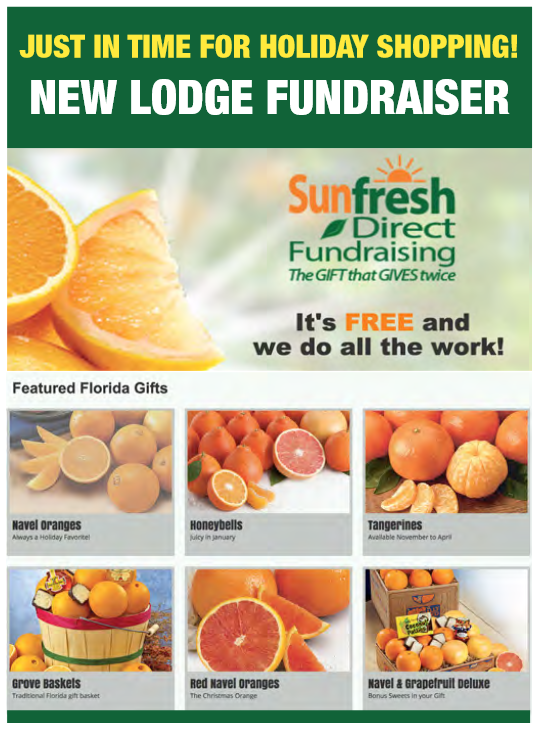 Click here or the image above to visit our SunFresh ordering page.
Memorial Garden
Vero Beach Elks Lodge is pleased to offer this special commemorative Memorial Garden Fundraising Program to our membership. The garden is located in the front area of the building and will feature engraved commemorative brick pavers to be enjoyed for future generations to come.These pavers are the perfect way to honor individuals, friends, pets, groups, clubs and businesses.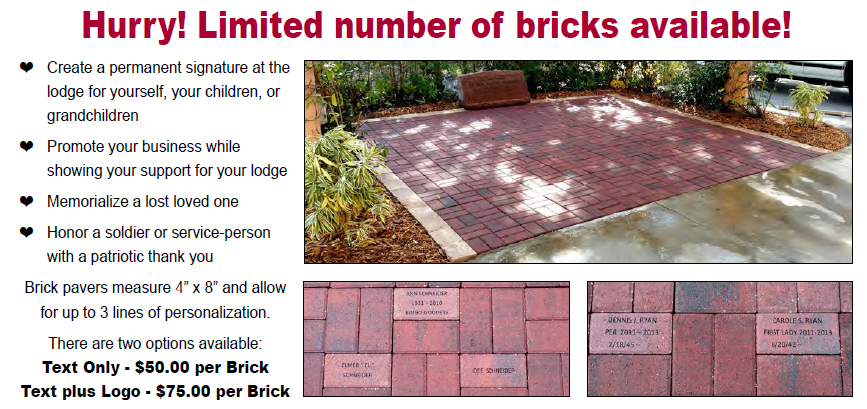 Click here to access the Memorial Garden Order Form.